START:

December 4, 2016

DURATION:

2 weeks
events
Phobian Yamoah Furnishes the School Clinic
Phobian Alhaj Adam Kofi Yamoah (87, 89) has assisted the school by providing items worth over ¢62,000 to furnish the school clinic. The items includes Hospital Beds, Examination Bed, Mobile Oxygen, Hospital Trays, Sterilizer Machine, Infared Thermometer, Wheel Chair, Air-conditioners, Refrigerators, Television Sets among others.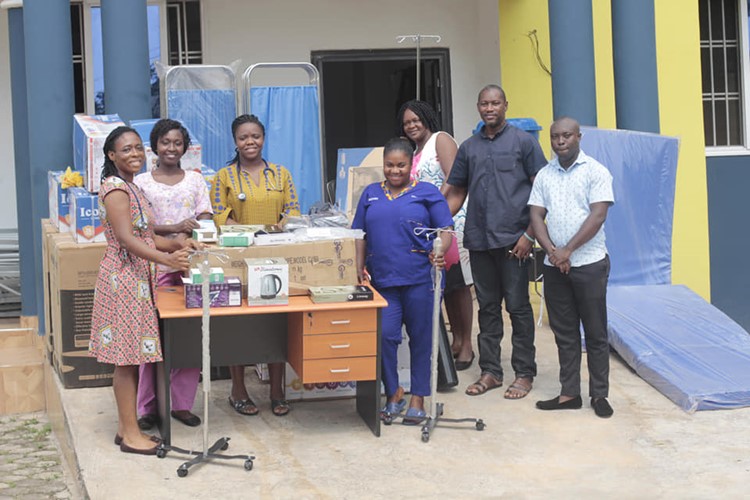 It will be recalled that, during the school's 70th anniversary celebration, which was held on Saturday, 29th February this year, we commissioned the Otumfuo Osei Tutu II Clinic which was financed by Phobians Olu LutherKing Sola Alagbe (69), Alhaj Haruna Alhassan (77) and Alhaj Akate.
The Ghana Health Service through the Childrens Hospital, Pampaso, Kumasi has transferred 10 Nurses who are permanently working at the Facility.
Phobian Alhaj Yamoah's gesture will go a long to ensure quality health service delivery by the health personnels.
The items were presented to the school by himself on Friday, 11th December 2020.
The Headmaster of the school, Alhaj Yakub Ahmad Bin Abubakar, expressed his sincere gratitude to Alhaj Yamoah for his kind gesture and asked for Allah's Blessings on him