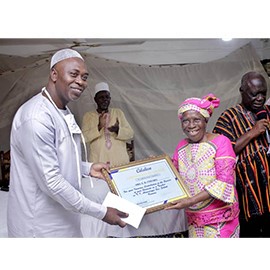 START:

December 4, 2016

DURATION:

2 weeks
events
Old Students Honoured Retired Teachers
Yesterday, Saturday, 9 January, 2021 witnessed a ground-breaking event in the lives of Old Students as 12 aged retired Teachers of the School were honored.
Old Students honoured the following Teachers aged 75 years and above:
1. Mr. A. E. Hooper
2. Mrs. E. B.Ntiforo
3. Mr. I. K. Gyasi
4. Mr. P. K. Osei
5. Nana Boakye Duah
6. Mr. Ofori Yentumi.
7. Mr. T. K. Mainu
8. Mr. E. Osei Mensah
9. Mr. Osei Agyemang
10. Mr. Joseph Asare-Tandoh
11.Mr S. S. Asamoah
12. Mr Ahmed K. Boakye.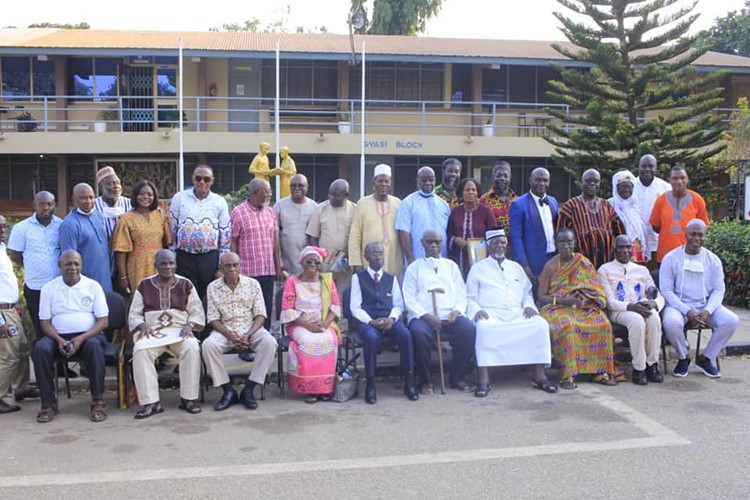 Mrs. Ntiforo was the only woman honoured. Due to ill-health, Mr. Hooper was not present and there was no representative to receive the prize. Also due to ill-health, Mr. Mainu was represented by his son while Mr. Osei Agyemang was represented by his wife. Each Honoree received a Certificate of Honour and a cash donation of GH?1,600.00 (One thousand, six hundred Ghana cedis) each.
The well-attended Ceremony was held in the School's Staff Common Room. Those present included the Headmaster, Phobian Alhaj Yacub Ahmad Abubakar, who was the Special Guest of Honour, Phobian Y. K. Agyare, retired Headmaster, who was the Chairman for the occasion, and His Lordship Phobian Alhaj. Justice Saeed Kwaku Djan (Rtd), whose duties included introducing some of the people present,
Phobian Dr. Akomea Sakyi (CEO of Power Specialist Herbal Clinic), bore the cost of the provision of refreshment and the music. Phobian Hussein Issah Orlando (Ofuse) the Organiser for the main event was there and gave a short speech.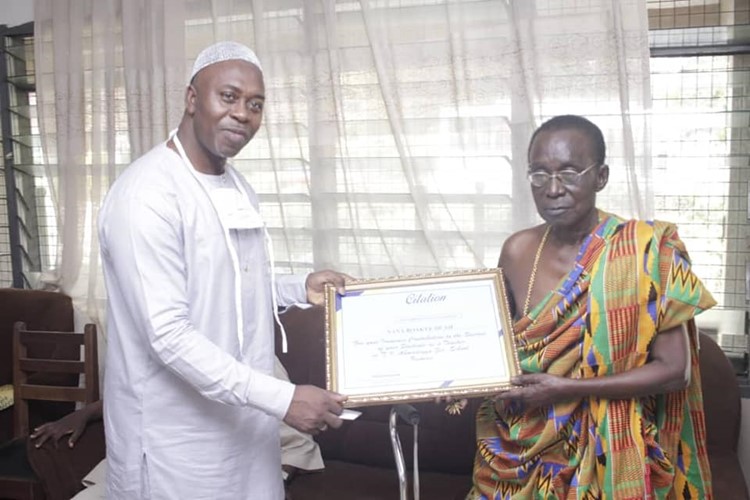 Speaking on his own behalf and on behalf of the Honorees, Phobian I. K. Gyasi (55) thanked the Old Students for their never-to-be forgotten, unprecedented gesture. It was, indeed, a memorable day for the REAL AMASS Fraternity.
Long live Real Amass. Long Live Phobians.
May the Love never end.